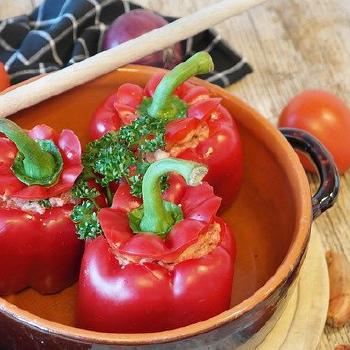 Green Peppers Stuffed with Rice
Ingredients
6 green peppers
1 tablespoon chopped green pepper
1 cup white sauce
3 onions, cooked and cut fine
1/2 cup cooked rice
1/2 teaspoon paprika
Directions
Cut the stem ends from the peppers, and remove all seeds; add one-eighth of a teaspoonful of soda to each pepper, fill with water and allow to stand one-half hour.
Mix one cup of white sauce with the rice, onions, chopped pepper and paprika.
Fill the pepper cases and bake thirty minutes in a moderate oven.
Other Information
See Also