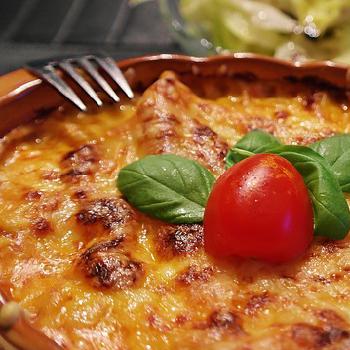 Cheese Fondue II
Yield: 70 servings
Ingredients
3 1/2 pound cheese
5 quart soft bread crumbs, (2 1/2 pounds)
1 tablespoon salt
1/2 tablespoon dry mustard
1/2 tablespoon paprika
2 quart evaporated milk
2 quart boiling water
1/2 cup butter, (4 ounces)
36 eggs
Directions
Grind cheese.
Add bread crumbs, salt, mustard, paprika, milk, water and melted butter.
Cool slightly, then add well beaten egg yolks.
Beat egg whites until stiff, but not dry, and fold into first mixture.
Pour into buttered baking pans and bake in a moderate oven (350f) until set, about 1 hour.
Other Information
See Also