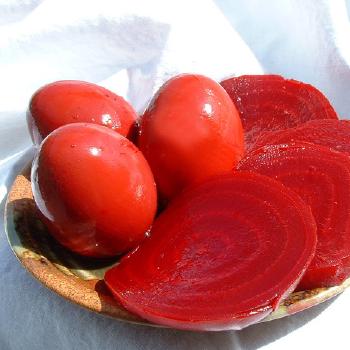 Red Beet Eggs
Related Recipes: Pickled Beets
Ingredients
hard-boiled eggs
pickled beets
Directions
When making pickled beets, save some of the spicy pickling liquid and put into it a half-dozen, shelled, hard-boiled eggs.
These take on a beautiful color and excellent flavor and are grand as appetizers served with crisp hearts of celery.
They are also good sliced in sandwiches or salads.
.
Other Information
See Also