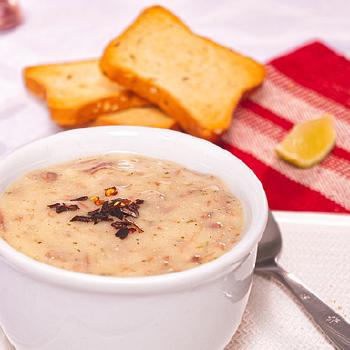 Creamed Beef
Yield: 4 servings
Ingredients
1/4 pound diced beef, thinly sliced
2 tablespoon flour
2 tablespoon butter
1 cup milk
Directions
Place the butter in a frying-pan, and when the pan is hot and the butter is melted, add the beef separated into small pieces.
Allow it to frizzle.
Add the flour, mix thoroughly with beef and butter, allowing the flour to brown a little.
Add the milk slowly, cooking until thick and smooth.
Pour over rounds of toast.
Garnish with parsley.
Other Information
See Also