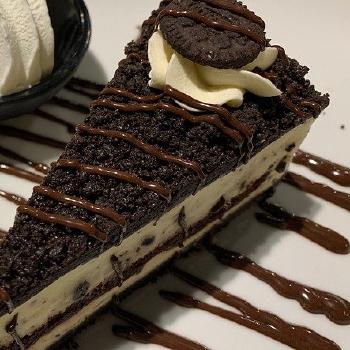 Chocolate Dessert
Ingredients
1/2 cup butter
3 egg yolks
2 squares melted chocolate
2 cup powdered sugar
1 teaspoon vanilla
1/8 teaspoon salt
3 beaten egg whites
1 pound vanilla wafers
1/2 cup nuts, chopped
1 pint ice cream
Directions
Cream butter.
Add egg yolks, melted chocolate, sugar, vanilla and salt.
Fold in beaten egg whites.
Roll vanilla wafers, line 2 ice cube trays with half the crumbs.
Place chocolate mixture on top of crumbs.
Top with nuts.
Spread ice cream on top and cover with crumbs.
Chill for 2-4 hours.
Other Information
See Also