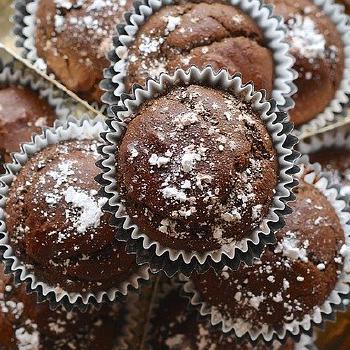 Hot Fudge Cake
Ingredients
1/3 cup butter
1/2 cup hot water
1 cup sugar
2 cup flour
2 egg yolks
1 teaspoon cinnamon
2 squares (or ounces) of chocolate, melted
1 teaspoon soda
1 teaspoon baking powder
1/2 cup molasses
1/4 teaspoon salt
1/2 cup sour milk
1 teaspoon vanilla
2 egg whites
Directions
Cream the butter, add the sugar and continue creaming.
Add the egg yolks, meited chocolate, molasses, sour milk, hot water, flour, cinnamon, soda, baking powder, salt and vanilla.
Beat two minutes, and add the stiffly beaten egg whites.
Fill well-buttered muffin pans one-half full, and bake in a moderate oven for twenty-five minutes.
Serve hot as a dessert, with whipped cream.
Other Information
See Also