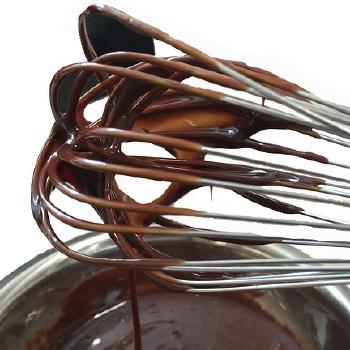 Banana Chocolate Cream Pie
Yield: 1 pie
Ingredients
2 squares unsweetened chocolate
2 cup milk
2/3 cup sugar
1/2 teaspoon salt
2/3 cup flour
3 egg yolks, slightly beaten
1 tablespoon butter, or margarine
1/2 teaspoon vanilla
1 baked 9-inch pie shell
3 ripe bananas
Directions
Melt chocolate in milk in top of double boiler over boiling water, beating until blended.
Combine sugar, salt, and flour.
Stir slowly into chocolate mixture.
Cook, stirring constantly until thick.
Cook 10 minutes longer; stir occasionally.
Stir small amount of hot mixture into egg yolks; then pour back into remaining hot mixture while beating vigorously.
Cook 1 minute.
Add butter or margarine and vanilla.
Cool thoroughly.
Cover bottom of pie shell with small amount of cooled filling.
Peel bananas; slice into pie shell.
Cover with remaining filling.
Top with sweetened whipped cream and additional ripe banana slices, if desired.
Or, make a meringue using 3 egg whites and 6 tablespoons sugar.
Other Information
See Also