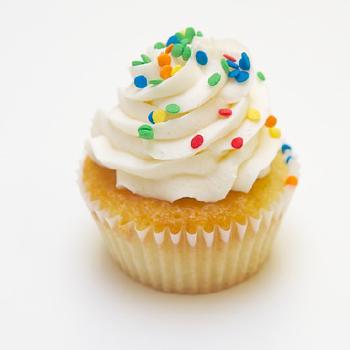 Seven-Minute Frosting
Ingredients
2 egg whites
1 1/2 cup sugar
5 tablespoon cold water
1 1/2 teaspoon light corn syrup
1 teaspoon vanilla
Directions
Put unbeaten egg white, sugar, water, and corn syrup in upper part of double boiler.
Place over rapidly boiling water.
Beat constantly with rotary egg beater for 7 to 10 minutes or until frosting will stand in peaks.
Remove from heat; add vanilla; beat until thick enough to spread.
Makes enough to fill and frost a 2-layer cake.
Other Information
See Also