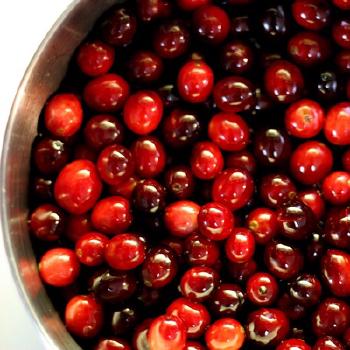 Cranberry Conserve
Ingredients
4 cup cranberries
2 cup hot water
2 large oranges
4 cup sugar
1 cup chopped raisins
1 cup chopped nuts
Directions
Cut oranges into quarters and remove seeds.
Grind cranberries and oranges, fruit and rind in food chopper.
Add the hot water and bring to a boil.
Cook quickly until fruit is soft.
Add sugar and raisins.
Cook over moderate heat, stirring often, until thickened.
Add chopped walnuts or blanched almonds.
.
Other Information
See Also