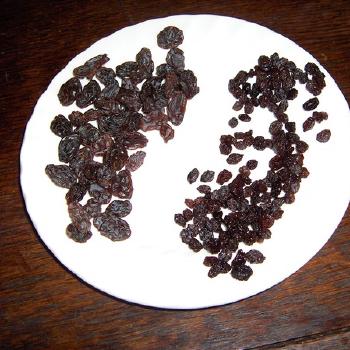 Fruit and Nut Cookies
Ingredients
1 cup shortening
1 teaspoon soda
1 1/2 cup sugar
1 1/2 tablespoon hot water
3 eggs
1/2 cup raisins, chopped
1/2 cup currants, chopped
3 1/2 cup flour
1 cup nuts, chopped
1 teaspoon salt
1 teaspoon cinnamon
Directions
Cream shortening and sugar, add the eggs and beat until light and fluffy.
Sift flour add salt and cinnamon and sift again.
Dissolve the soda in the hot water and add to the creamed mixture.
Add half of the sifted dry ingredients mixing well.
Fold in the chopped fruit and nuts and the remaining flour mixture.
Stir until thoroughly blended.
Drop teaspoonfuls on greased cookie sheets, about 2 inches apart and bake in moderate oven (350-f) for 15 minutes.
Other Information
Author: Organization.Yorkraft Inc
Source: Pennsylvania Dutch Cooking (1960-01-01)
Category: Dessert
Measure: avoirdupois
Ingredient: shortening, soda, sugar, water, egg, raisin, currant, flour, nut, salt, cinnamon
Equipment: measuring cups, measuring spoons, oven, baking sheet
See Also