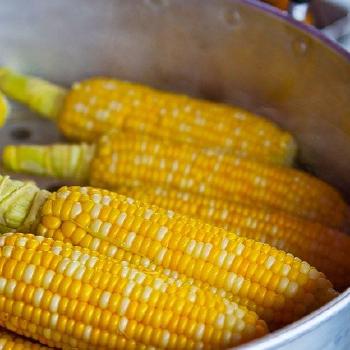 Corn on the Cob
Yield: 4 servings
Directions
Carefully remove husks and all silk from the corn.
Cover with boiling water.
Cook ten minutes, or longer if the corn is old.
If salt is added to water, it turns the corn yellow and toughens the husks.
Very tender young corn needs little cooking.
Salt may be added (one teaspoon to a quart of water) two minutes before removing from the fire.
Other Information
See Also