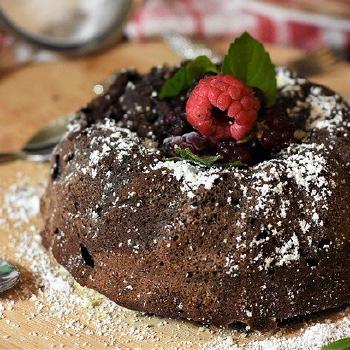 Cleveland Cake
Ingredients
3 cup flour
2 cup sugar
1 cup vegetable shortening, and butter
1/2 teaspoon salt
2 cup sour milk
2 teaspoon soda
2 teaspoon cinnamon
2 teaspoon cloves
1 teaspoon nutmeg
3 teaspoon cocoa
Directions
Combine flour, sugar, shortening, and salt like pie dough.
Save 1/2 cup of dough for topping.
Dissolve soda in the sour milk.
Add cinnamon, cloves, nutmeg, and cocoa to the dough mixture.
Add sour milk and soda to dough mixture.
Add raisins and nuts to taste.
Place in 13x9 baking pan.
Sprinkle with the 1/2 cup dough mixture.
Bake in a slow oven (300f) for about 40 minutes.
Other Information
See Also