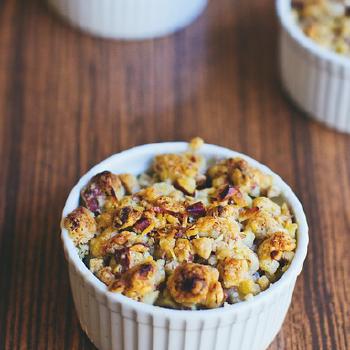 Apple Brown Betty II
Related Recipes: Hard Sauce
Yield: 56 one-third cup servings
Ingredients
6 quart apples, thinly sliced (8 to 10 pounds)
2 cup sugar, (1 pound)
1 1/2 teaspoon cinnamon
1 3/4 quart fine bread crumbs
1 quart water
2/3 cup melted butter, (1/4 pound)
Directions
Spread apples in layers in a buttered baking pan alternately with sugar, cinnamon and half the crumbs.
Add water.
Mix remaining crumbs with die butter and spread over top.
Hake in a moderate oven (375f) until apples are tender, about 40 minutes.
Cover the first 20 minutes.
Serve with hard sauce.
Other Information
See Also