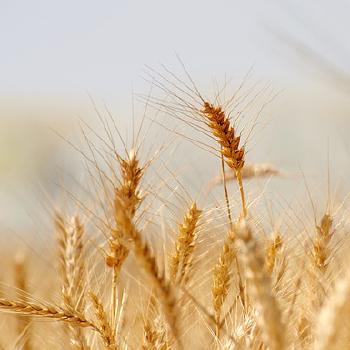 Bassbousa (Farina Dessert)
Ingredients
4 cup farina
3/4 pound unsalted butter
1 1/2 cup milk
1 cup sugar
1 cup coconut
1 teaspoon baking powder
3 cup sugar
2 cup water
2 teaspoon lemon juice
Directions
Warm the milk; heat the butter very hot.
Stir the butter into the farina.
Stir in the warmed milk, then the coconut, 1 cup sugar and the baking powder and mix well.
Butter a large (9" x 13") pyrex baking dish and spread the mixture in it evenly.
Cut it in small squares and place a piece of almond on each square.
Set aside for 30 minutes.
Then bake at 350f for approximately 45 minutes until it is golden brown.
While the farina mixture is set aside before baking, make a syrup by dissolving 3 cups of sugar in the water and stirring constantly while bringing it to a boil.
Add the lemon juice and boil for one minute, then set aside to cool.
When the farina mixture is removed from the oven, pour the cooled syrup over it.
Serve when cool.
Other Information
See Also