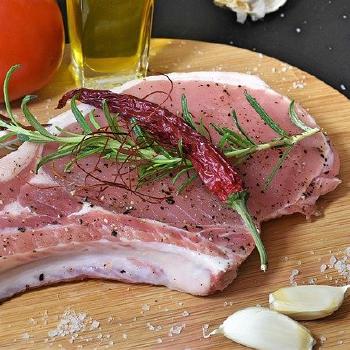 Pork Chops
Yield: 4 servings
Ingredients
4 pork, chops
1/2 teaspoon salt
1/4 cup water
1/4 teaspoon pepper
Directions
Wipe the chops, sprinkle with salt and pepper.
Place in a hot frying-pan (no fat added), brown on one side and then turn on the other side, cooking over a moderate fire.
Add the water and immediately place the cover on the frying-pan.
The steam cooks the pork more quickly and prevents over-browning.
Cook twenty-five minutes.
Other Information
See Also