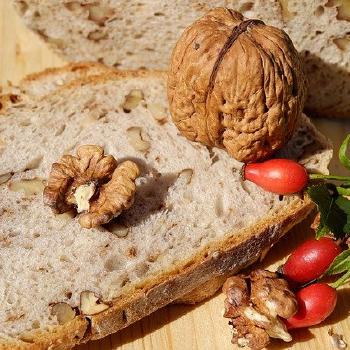 Nut Bread
Yield: 24 sandwiches
Ingredients
1 1/2 cup graham flour
2 teaspoon salt
2 cup white flour
1 1/2 cup milk
4 teaspoon baking powder
2/3 cup chopped nut meats, dates or raisins
1 cup 'C' sugar
Directions
Sift together all the dry ingredients, add the nut meats and fruit.
Add the milk.
Stir well, and pour into two well- buttered loaf pans.
Allow to stand and rise for twenty minutes.
Bake three-fourths of an hour in a moderate oven.
Use bread twenty-four hours old for the sandwiches.
"C" sugar is light brown sugar and gives food a delicious flavor.
Other Information
See Also