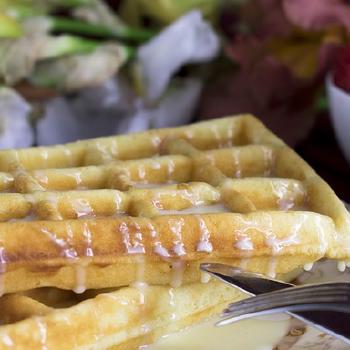 Whole Wheat Waffles
Yield: 3 - 4 servings
Ingredients
2 1/2 cup whole wheat flour
4 teaspoon baking powder
3/4 teaspoon salt
1 1/2 tablespoon sugar
1/2 teaspoon vanilla extract
2 eggs
2 1/4 cup milk
1/4 cup vegetable oil
Directions
Combine flour, baking powder and salt in a large bowl.
In a separate bowl, beat the eggs and whisk in oil, milk, sugar and vanilla extract.
Add the wet ingredients to the dry ingredients.
Stir until no dry flour is seen.
Heat your waffle iron and cook according to the manufacturer's instructions.
Other Information
See Also