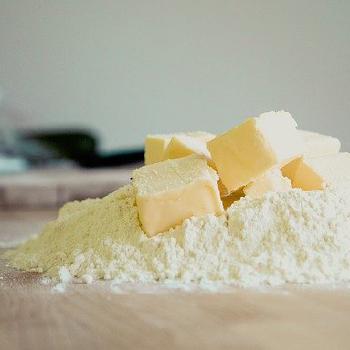 Skladany Dort s Ovecnymi Rosoly (Layer Jelly Cake)
Ingredients
1/2 cup butter
1 cup sugar
3 egg yolks
2 cup sifted flour, with
2 teaspoon baking powder
1 cup sweet milk
1 teaspoon vanilla
3 beaten egg whites
Directions
Soften the butter in a deep mixing bowl.
Add the sugar, a tablespoon at a time, until all is creamed well.
Add the 3 beaten egg yolks, one at a time, beating well after each addition.
Now add 1/2 cup milk and 1/2 of the sifted flour and baking powder.
Beat well.
Then add 1/2 cup milk and the rest of the flour.
Add vanilla, and last, fold in the beaten egg whites.
Bake in four greased and floured cake pans (round) in a 350f degree oven for 20 minutes.
Cool on rack.
When cool, use any jam or jelly between layers.
Sift powdered sugar on top.
Other Information
See Also