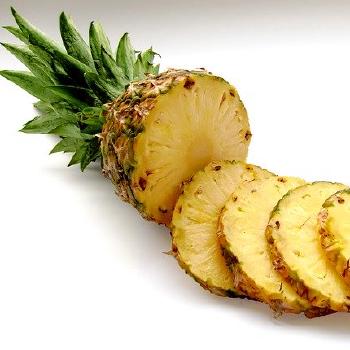 Pineapple Upside-Down Cake II
Ingredients
1 1/4 cup sifted Swansdown flour
1/2 cup milk
1 1/4 teaspoon Calumet baking powder
1 1/4 teaspoon salt
4 tablespoon butter or other shortening
1 teaspoon vanilla
3/4 cup sugar
1/2 cup brown sugar, firmly packed
1 egg, well beaten
4 tablespoon butter
1 cup crushed pineapple
Directions
Cream butter thoroughly, add sugar gradually, and cream together until light and fluffy; add egg, then flour alternately, with milk a small amount at a time.
Beat after each addition until smooth; add vanilla.
Melt the other four tablespoons butter in iron skillet; add brown sugar and stir until melted.
Add pineapple and pour batter over mixture.
Bake in moderate oven fifty minutes.
Other Information
Author: Person.Annie Elem Contributor: Organization.Order of Eastern Star Chapter 69
Source: Eastern Star Cookbook (1951-01-01)
Category: Dessert
Measure: avoirdupois
Ingredient: flour, milk, baking powder, salt, shortening, vanilla, sugar, brown sugar, egg, butter, pineapple
Equipment: measuring cups, measuring spoons, egg beater, bowl, sifter, skillet, oven
See Also