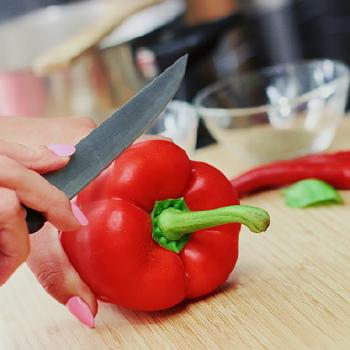 Cheese and Corn in Peppers
Ingredients
1 can corn
1 tablespoon grated cheese
2 eggs
6 green peppers
bread crumb
salt
pepper
paprika
Directions
Add part of cheese to corn and sprinkle with salt, pepper and paprika.
Beat in the yolks of 2 eggs.
Then fold in the stiffly beaten whites.
Remove the tops of the peppers; scoop out the seeds and fill with the mixture.
Sprinkle more grated cheese and the bread-crumbs on top and bake in a hot oven.
Other Information
See Also