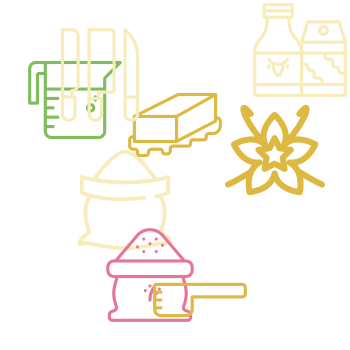 Bride's Cake
Related Recipes: White Mountain Cream Icing
Yield: 30 pieces
Ingredients
1 1/2 cup sugar
3 teaspoon baking powder
1/4 teaspoon cream of tartar
2 1/2 cup flour
1/2 cup butter
1/2 teaspoon almond extract
1 teaspoon vanilla
1/8 teaspoon salt
4 egg whites
2/3 cup milk
Directions
Cream the butter, add the sugar and continue creaming the mixture.
Mix and sift three times the flour, salt, baking powder and cream of tartar.
Add these dry ingredients alternately with the milk to the first mixture.
Add the almond and vanilla extracts.
Beat two minutes.
Cut and fold in the egg-whites which have been stiffly beaten.
Pour the cake batter into a large, round loaf cake pan, having a hole in the center.
Bake forty-five minutes in a moderate oven.
When the cake is removed from the oven, allow it to stand in a warm place for five minutes, then with a spatula and a sharp knife, carefully loosen the cake from the sides, and turn out onto a cake cooler.
When cool, cover with white mountain cream icing.
Other Information
See Also