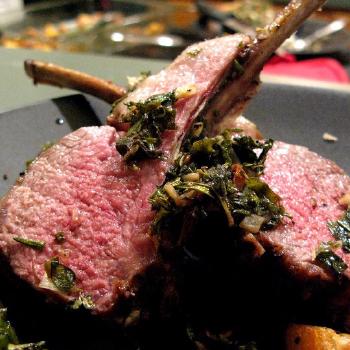 Breast of Veal or Mutton Stuffed
Ingredients
veal, or mutton breast
2 ounce beef
1/4 pound suet
1/2 lemon rind
1 teaspoon chopped herbs
parsley, to taste
salt, to taste
mace, to taste
4 ounce bread crumbs
1 egg
Directions
Shred the smoked beef, chop the suet, lemon-rind, and herbs, mincing all very finely.
Add seasoning to taste, and mix well with the bread-crumbs before wetting with the egg.
Work all together and use.
Cut breast in half and stuff ; or bone, stuff and roll round.
Bake for 1 1/2 hour, basting well.
Other Information
See Also